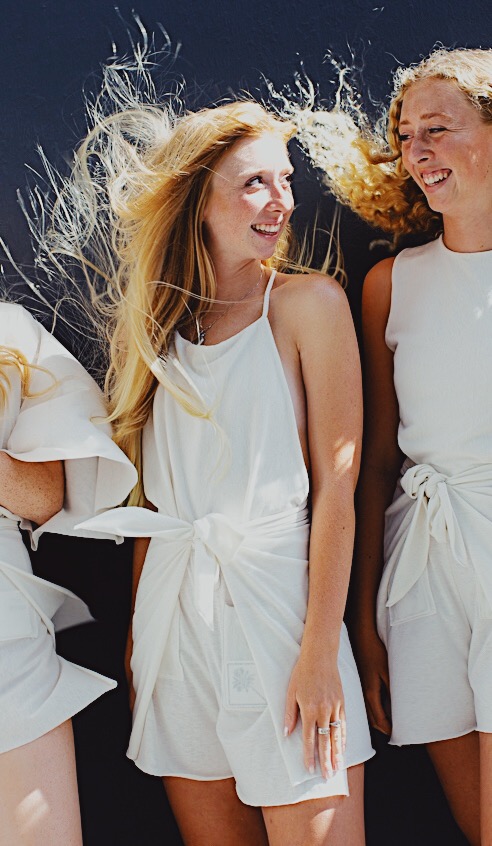 The Rabble Rouser
This sultry racer back is sure to bring one two syllable word to mind - DAYUM. Call it the perfect summer staple. Made of eucalyptus so comfortable you'll want to bitch slap all the polyblends in your closet. This stunner has smartphone sized pockets and a drop seat so ladies you no longer have to complain in the restroom about having your romper around your ankles and safely return to what's really bothering you…men.
Erin is 5'9" and wearing a size small.
*This romper was proudly made with Thread jersey and each yard of this recycled fabric helps create thousands of dignified jobs in the First Mile of a transparent, circular supply chain.
*Free shipping in the US
*If you don't see your size, don't fret. For no extra charge we can make any size and color you desire. Inquire by email shannon@tomfoolery.la
Only 1 available
Only 1 available
Only 1 available
Only 1 available
Only 1 available
Only 1 available
Only 1 available
Only 1 available
Only 1 available